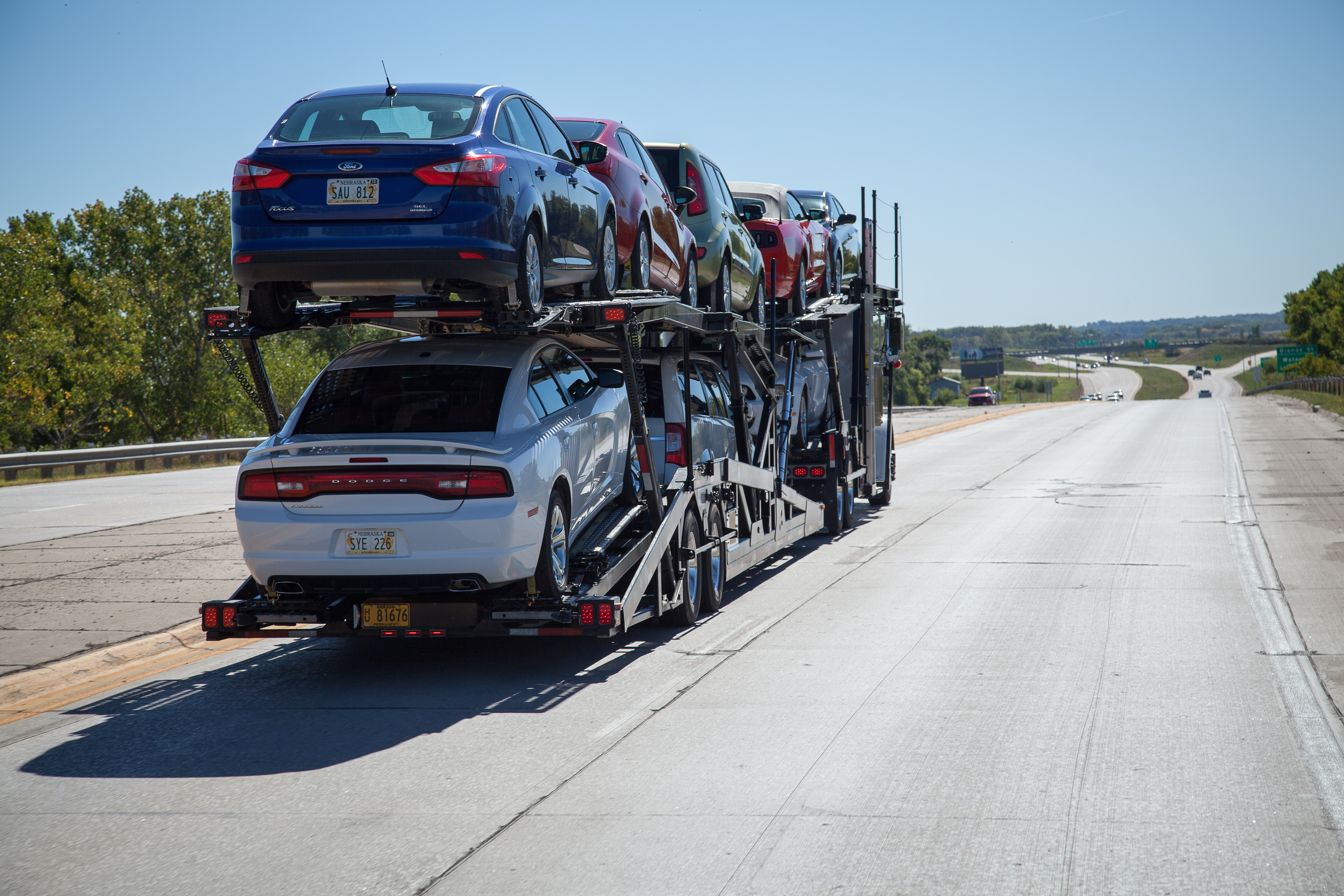 For immediate release
Omaha, Neb. Sept. 25, 2014 – ShipCarsNow, a wholly owned Union Pacific Railroad subsidiary, received the 2014 SmartWay Excellence Award from the U.S. Environmental Protection Agency (EPA). The annual honor recognizes the top 1 percent of EPA partners that have optimized their freight management operation's environmental performance and efficiency. ShipCarsNow is the first railroad logistics company to receive the award.
ShipCarsNow received the award based on its ability to reduce fuel consumption and associated greenhouse gases through innovative transportation offerings, and by effectively hauling more than 90 percent of its freight ton miles with environmentally and energy-efficient SmartWay carriers.
"ShipCarsNow strives to protect the environment and reduce emissions by leveraging multi-modal options and SmartWay carriers to move goods in the most efficient way possible," said Marty Coalson, president-ShipCarsNow. "Collaborating with the EPA and sharing best practices with our customers helps create socially responsible supply chains."
ShipCarsNow is one of 11 companies to receive this distinction, representing the best environmental performers of SmartWay's nearly 3,000 partners. The shipper and logistics excellence awardees were honored at the Council of Supply Chain Management Professionals Annual Global Conference.
"On the occasion of our 10-year anniversary, the EPA applauds this year's SmartWay Excellence Award recipients," said Chris Grundler, director-EPA Office of Transportation and Air Quality. "These firms are leading their business community to a cleaner, more efficient and sustainable future for goods movement. The award recipients' efforts foster a more sustainable economy and strengthen energy security while generating environmental results."
Launched in 2004, SmartWay is an EPA program that reduces transportation-related emissions by creating incentives to improve supply chain fuel efficiency. SmartWay award selection is based on environmental performance and, at the request of SmartWay partners, this years' multi-modal carrier, shipper and logistics company semi-finalists were invited to submit supplemental documentation demonstrating environmental leadership.
About ShipCarsNow
ShipCarsNow offers a reliable and comprehensive auto transport network to handle both local and long distance vehicle shipments. Established by Union Pacific in 2006, ShipCarsNow brings advanced logistics technology to the auto remarketing industry as a natural extension of Union Pacific's network for new car distribution. With multi-modal (truck/rail) car hauling resources nationwide, ShipCarsNow enables auto traders to reach more markets and lower auto transport costs. ShipCarsNow's customers include auto manufacturers, auto remarketers, upfitters, auto auctions, fleet managers, finance companies, rental car companies, auto dealers and consumers. For more information, visit https://www.ShipCarsNow.com or contact ShipCarsNow at 866-207-3360.
About Union Pacific
Union Pacific Railroad is the principal operating company of Union Pacific Corporation (NYSE: UNP). One of America's most recognized companies, Union Pacific Railroad connects 23 states in the western two-thirds of the country by rail, providing a critical link in the global supply chain. From 2004-2013, Union Pacific invested approximately $30 billion in its network and operations to support America's transportation infrastructure. The railroad's diversified business mix includes Agricultural Products, Automotive, Chemicals, Coal, Industrial Products and Intermodal. Union Pacific serves many of the fastest-growing U.S. population centers, operates from all major West Coast and Gulf Coast ports to eastern gateways, connects with Canada's rail systems and is the only railroad serving all six major Mexico gateways. Union Pacific provides value to its roughly 10,000 customers by delivering products in a safe, reliable, fuel-efficient and environmentally responsible manner.
Union Pacific media contact:
About SmartWay
EPA's SmartWay Transport Partnership is celebrating 10 years as a market-driven initiative that empowers businesses to move goods in the cleanest, most energy-efficient way possible, while protecting public health and reducing the impacts of climate change. Demonstration of a commitment to corporate sustainability and social responsibility through SmartWay provides for a more competitive and environmentally friendly business environment. Since 2004, SmartWay Partners have saved 120.7 million barrels of oil and $16.8 billion in fuel costs. SmartWay's clean air achievements (51.6 million metric tons of carbon dioxide, 738,000 tons of nitrogen oxides, and 37,000 tons of particulate matter emissions avoided) help protect the well-being of citizens. http://www.epa.gov/smartway
Download PDF