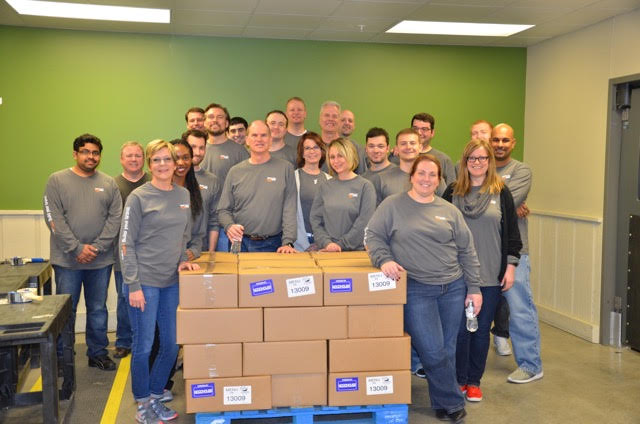 Recently, the ShipCarsNow team got together to do some very important work: volunteering at the Food Bank for the Heartland. As part of our annual staff meeting, ShipCarsNow employees donated their time to assemble backpacks of healthy food to give to children in need across Nebraska and western Iowa.
Each week, the Food Bank of the Heartland's BackPack Program provides 8,360 packs to children in 244 schools. In total, the ShipCarsNow team packed more than 1,200 backpacks, each including two cereal cups, two entrees, two shelf-stable milks, one juice and one fruit cup.
This is the third consecutive year the team has contributed to the BackPack Program. Our time spent at the Food Bank has proven to be a great team building activity, but more importantly, with hunger affecting one in five children in our area, it fills a very important need in our community, too.
For more information on Food Bank for the Heartland, visit www.foodbankheartland.org.