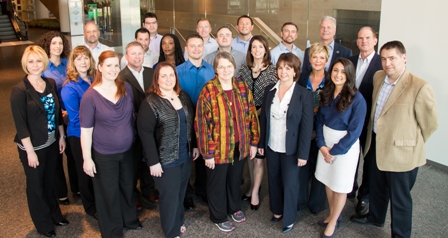 We're excited to announce ShipCarsNow recently reached a major milestone: shipping our 500,000th vehicle! In honor of this achievement, we'd like to take a look back at where we came from — and where we're going.
A Look Back at the Last 10 Years
When Union Pacific formed ShipCarsNow in 2006, our goal was to extend the benefits of the North American rail network to used car shippers. New cars had been shipping by rail for decades, so why not give used car shippers the opportunity to benefit from rail?
We already had talented logistics employees, electronic connectivity with all major auto logistics suppliers and access to an extensive auto delivery network in place. So we added to it a strong technology platform to manage multi-modal vehicle transport. We designed the system so everyone had access, from large customers like auto manufacturers to single individuals shipping personally owned vehicles.
Ten years later, we've relied on these resources to create a company valued for its integrity, and we're proud to have earned the Better Business Bureau Integrity Award as evidence of our commitment to customer service and quality.
"We couldn't have accomplished all of this without our customers," said Jeff Grandstaff, general manager - ShipCarsNow. "Our customers provide us with the motivation to continually innovate and improve our services, and we appreciate their loyalty and support."
What's Ahead for ShipCarsNow — And for You?
So what will the next 10 years bring? To start with, we want to provide even greater visibility to our nationwide multi-modal network, so we're developing more advanced integrated technologies to do so.
We're also working to develop smart systems that will optimize movements involving multiple customers and/or suppliers, and that can provide alerts to the ShipCarsNow service delivery team for proactive exception management.
And of course, we'll continue to do what we do best: multi-modal used vehicle shipping. With truck, train and driveaway solutions at our fingertips, we'll keep providing our customers with the best transportation option for their unique cost and service requirements.
With these plans and more, ShipCarsNow will remain at the forefront of our industry — and our focus on building strong and valuable relationships with our customers, partners and suppliers will continue to guide the way.